The Port of Philadelphia was our focus this week as a huge delivery of  fashion garments docked from Ireland, courtesy of Independent Container Lines (ICL).  This major shipment includes exquisite Irish wool sweaters for women and stylish new options for men.  At the forefront of this operation was none other than the dynamic Irish-American and native New Yorker, Ray McCrisken.  Meanwhile, John Steer Ltd took the reins as the brokerage powerhouse in Philadelphia, with the adept Maureen & John orchestrating the intricate ballet of logistics coordination & import tariffs.  Special mentions to Celtic Clothing staff members Dana & Laurie for their impeccable organization, and the unstoppable Martin McElroy for assistance with transportation & warehousing.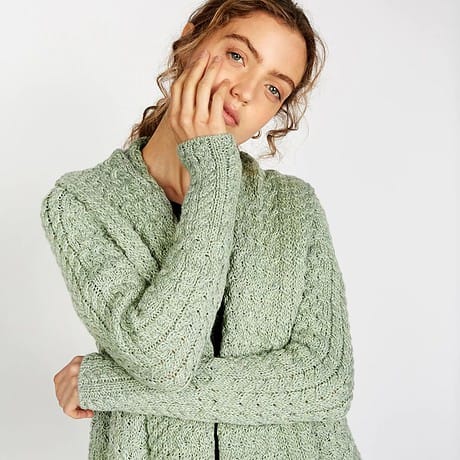 The anticipation has been building, and now, it's time to unveil the remarkable collection that has fashion enthusiasts buzzing with excitement.
It's not just about clothing; it's about an experience, a tradition, and an opportunity to elevate your wardrobe to new heights. The best part? A tempting 20% discount awaits savvy shoppers who utilize the Coupon Code "AUG." Whether it's an early plunge into holiday shopping, a quest for the perfect birthday gift, or a well-deserved self-indulgence, this offer is bound to set hearts aflutter.  Additionally, shoppers also get free shipping anywhere in the U.S. with purchases over $100
The new arrivals span a spectrum of styles, colors, and sizes, ensuring that there's something to resonate with every fashion taste. Fashion aficionados will find themselves in awe as traditional craft meets modern design, all under the umbrella of sustainable fabrics that echo an environmentally conscious ethos. The legendary fisherman sweaters, available in sizes ranging from Small to XXL, stand as a testament to timeless allure and unparalleled comfort.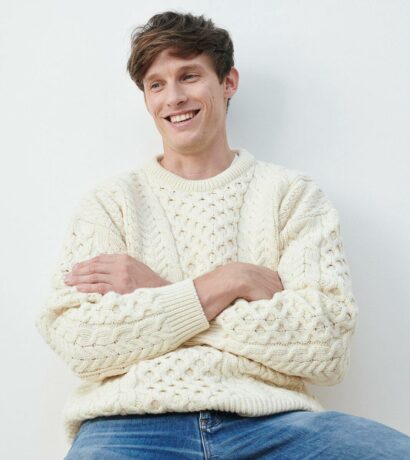 For those who appreciate the subtleties of style, the collection includes tweed vests and flat caps that exude an air of sophistication. And let's not forget the array of matching accessories that provide the finishing touch to your carefully curated ensemble. With an expansive palette of colors and an assortment of styles to choose from, you're sure to discover your fashion haven within this treasure trove.
Share the news far and wide through your social media channels, extending the invitation to friends and family who share your passion for authentic, high-quality Irish wool and tweed products. Let them revel in the chance to not only acquire unique pieces but also bask in the joy of saving money.
So, whether you're envisioning cozy evenings by the fire or strolls through autumnal landscapes, the allure of Irish wool sweaters and tweed garments is a siren call that beckons you to indulge. Let tradition and craftsmanship envelop you in a warm embrace, while sustainable fabrics and modern design seamlessly weave the narrative of a fashion-forward future. Step into the world of fashion reimagined, where each garment carries a legacy and every accessory tells a story.
Ireland can trace its history back thousands of years. That's just one good reason why we call our gifts timeless.  Celtic Clothing is committed to sharing our proud Irish heritage with friends old and new across these United States. We are honored to have your support of our small, family-owned business.