One of our most trusted suppliers, Fragrances of Ireland,  is responsible for the creation and distribution of the famous brand "Inis Energy of the Sea". 
For over thirty years, they have been creating perfumes and toiletries in Ireland, inspired by the magic, beauty and nature of Ireland.  Independent and passionate, they operate from a converted farmhouse in County Wicklow.

Their signature scent – Inis the Energy of the Sea – was inspired by Roundstone Beach on the western coast of Ireland.  Inis is the Irish word for 'island'.   A truly unique, discovery fragrance – people say the scent of Inis makes them feel close to the sea, no matter where they are.
However they do not put all their eggs in one basket.   They supply several other hugely popular Irish fragrances.  From "Patrick for Men" to the legendary "Connemara" and "Innisfree" there is something for everyone.    And this year they released "Irish Rose".  All of these wonderful fragrances are available on our website.
Irish Rose: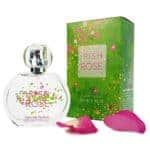 We are delighted to introduce Irish Rose, a re-branded collection of the beloved Inis Arose.  With the same fresh fragrance that captures the carefree floral abundance of summertime in Ireland, Irish Rose layers five varieties of roses with lily of the valley, patchouli, palest pink geraniums and apple blossom to create a light, joyful blossom fresh scent.
Innisfree: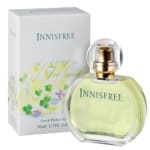 Inspired by WB Yeats' poem The Lake Isle of Innisfree, which speaks of the beauty of nature and the romance of Ireland. Innisfree is an eau de parfum of rich florals including lily of the valley, lavender, jasmine, rose and iris.
Connemara: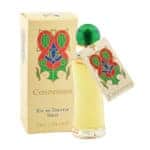 This perfume is based almost exclusively on florals; rose, jasmine, ylang ylang and lily of the valley. Connemara is inspired by the beauty and majesty of the Connemara countryside on Ireland's west coast.
Patrick: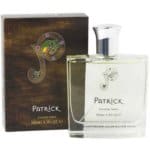 A classic men's cologne – fresh, green and warmed with woody base notes of oakmoss and patchouli. Named in honour of Ireland's patron saint, Patrick is inspired by his travels throughout Ireland.