Mucros Weavers is one of our favorite Irish suppliers.  They produce quality woven accessories, under the expert eye of master weaver John Cahill.  Many of our colorful scarves, capes, tweed caps, and bags are made by Mucros from materials such as wool, mohair, viscose and alpaca.  These beautiful scarves are hand woven from the finest materials at the Mucros Weaving Workshop situated in the grounds of Muckross House near the picturesque town of Killarney, Co. Kerry, Ireland.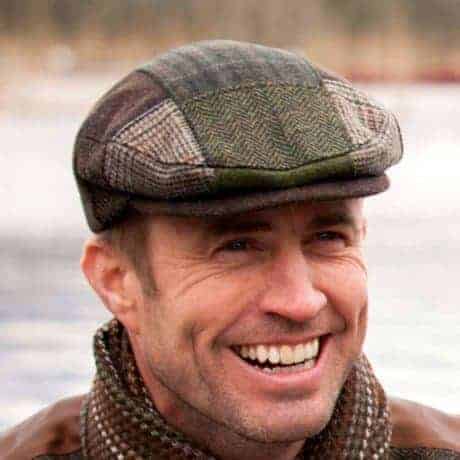 We greatly appreciate the work being done at  Mucros and we have visited with them on numerous occasions in far flung locations such as Killarney, Dublin and New York.  We really value the relationships we have established over the years at Mucros, with John Cahill & Paul Morgan working tirelessly to make sure CelticClothing.com is always well supplied with the latest products.   We do owe them a debt of gratitude for they always make sure we never run out, the next round is on me lads.   In a recent conversation with Paul, I asked him a few questions, this is how it went:
CelticClothing.com:  How did Mucros Weavers come into being?
Mucros Weavers (Paul Morgan):   "The Weavers workshop was established at Muckross House in Killarney, Co. Kerry in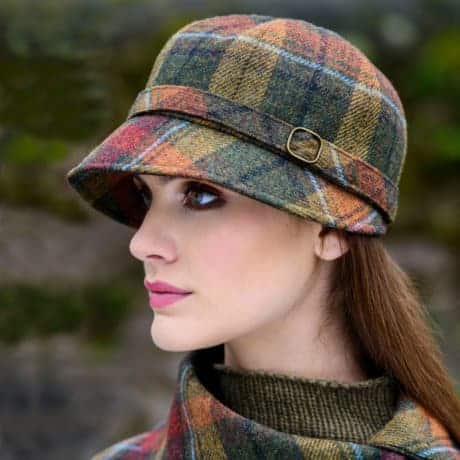 the mid 1970's. It was part of a folk-life museum located in Muckross House, a Victorian mansion bequeathed to the Irish nation and managed by a board of trustees on a non for profit basis. The objectives of the trust were to preserve Irish crafts that werebecoming extinct in a more modern Ireland. Mucros Weavers is one significant element of the trust which has grown in the intervening years. The trust now manages the Muckross House, Muckross Traditional Farms, Muckross Research Library and a large restaurant and retail outlet at Muckoss. It is a significant employer in the Killarney area and retains it's not for profit status and it's annual profits are reinvested at Muckross. It's longest serving employee is John Cahill who started with the fledgeling Weavers and now manages Mucros Weavers. The word "Mucros" is the Irish /Gaelic for Muckross, and translates "the headland of the Pigs." 
That Paul Morgan is a wealth of knowledge, I tell ya, he's a lot smarter than he looks.  I took the opportunity to follow up with a couple more questions while I had Paul's attention:
CelticClothing.com:  What sets Mucros Weavers apart from other manufacturers?
Murcros Weavers (Paul Morgan):  As the old adage goes "Do what you love and you 'll work a day in your life", this may not always be fully true, but we are very fortunate to work in a business that still values it's customers above it's products. We work closely with our customers and value and take on board their input, the consequence of this is good product that the end customer likes and supports. The rest is common sense, good stock availability and supply when it is needed."
CelticClothing.com:  What do you think of the Showcase event at the RDS in Dublin?
Mucros Weavers (Paul Morgan). "Showcase has always been a highlight of our year and kicks off in mid January, ensuring that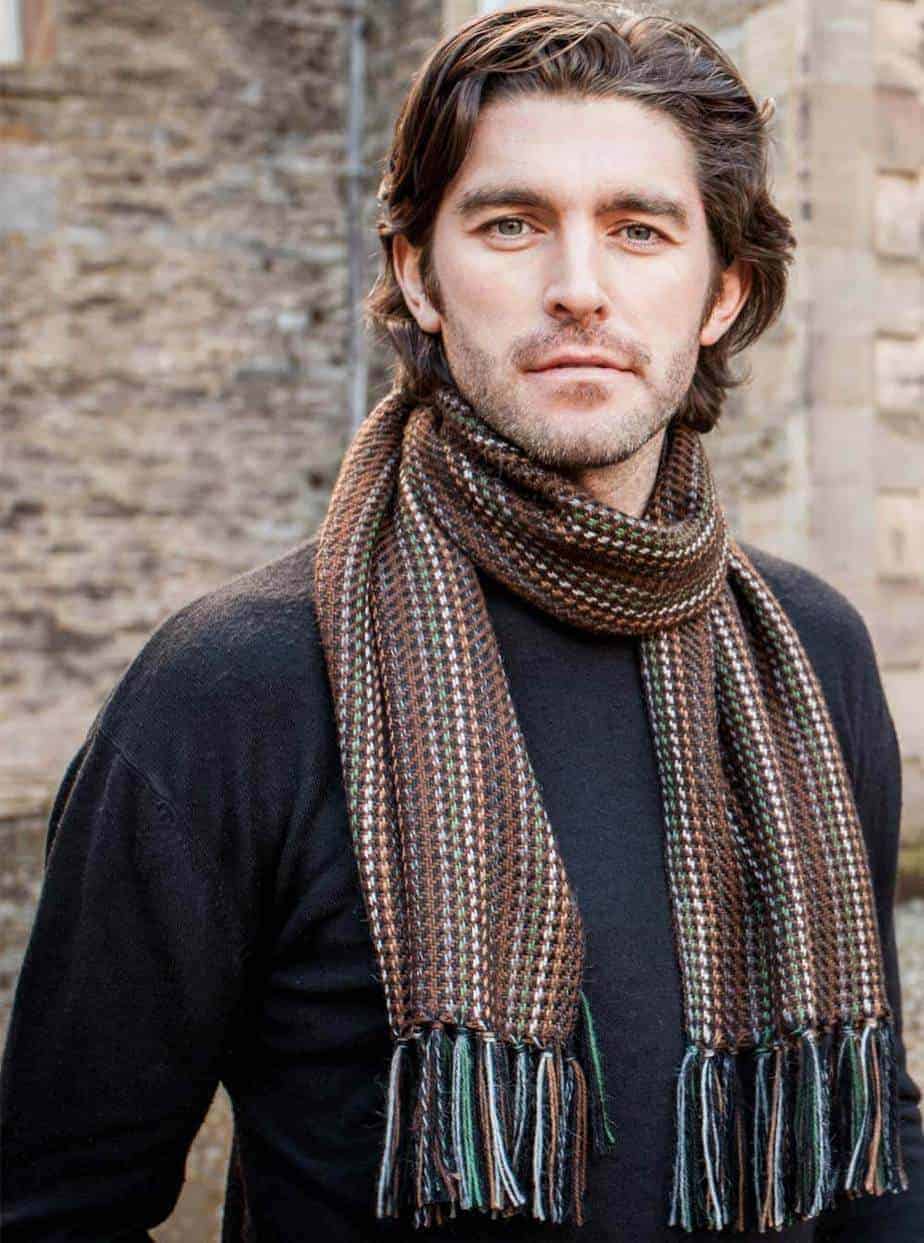 all the excesses of the previous festive season are well banished. It gives a focus on the year ahead. Showcase was initially a craft fair for indigenous Irish crafts to wholesale their products. It is now over 40 years old and has evolved to one of the largest annual trade events in Ireland. The real charm of Showcase is it's setting, in the Royal Dublin Society Showgrounds, famed for the Dublin Horse Show each August. It is a really convivial and relaxing show for both exhibitors and visitors and unlike many other trade shows has a vibrant apres-show aspect which we all love.  Mucros Weavers have exhibited here for over 30 years and the highlights remain constant, principally the opportunity to meet and mingle with old and loyal customers, meet new ones and introduce new product lines and gain valuable feedback from the many buyers who call to our stand. We also exhibit each April at an Irish and Celtic trade show in Secaucus NJ, which unfortunately was cancelled because of the Covid pandemic. We occasionally exhibit at European shows but the previous 2 remain the firm favourites." 
We have experienced the "vibrant apres-show" atmosphere and can confirm it sure is a lot of fun.  A lot of business gets done at Showcase and a lot of friendships are formed.  The craic is mighty.
CelticClothing.com:  What do your designers draw upon for inspiration in their design process? 
Mucros Weavers (Paul Morgan):  Our location in Killarney National Park underscores this inspiration. For those of you who have visited it, you know what this means, if you haven't now you know where your next vacation should be! Nature and our environment can't take all the credit though, we need to make sure our products have a contemporary element that is well made to last and offer the person buying it good value.
CelticClothing.com:  Finally, what would you recommend so our customers select the correct Mucros Hat size?
Mucros Weavers (Paul Morgan): We try to make size selection as easy as possible, and our sizing is true to correct size. In general in the American market, most men wear a large or extra large. The sizing chart on the Celtic Clothing website will help you ensure you get the correct size first time if you are unsure. It's easy with the Ladies headwear, they are all one size, the Newsboy cap has an elastic adjustment and the flapper has a built in adjuster.