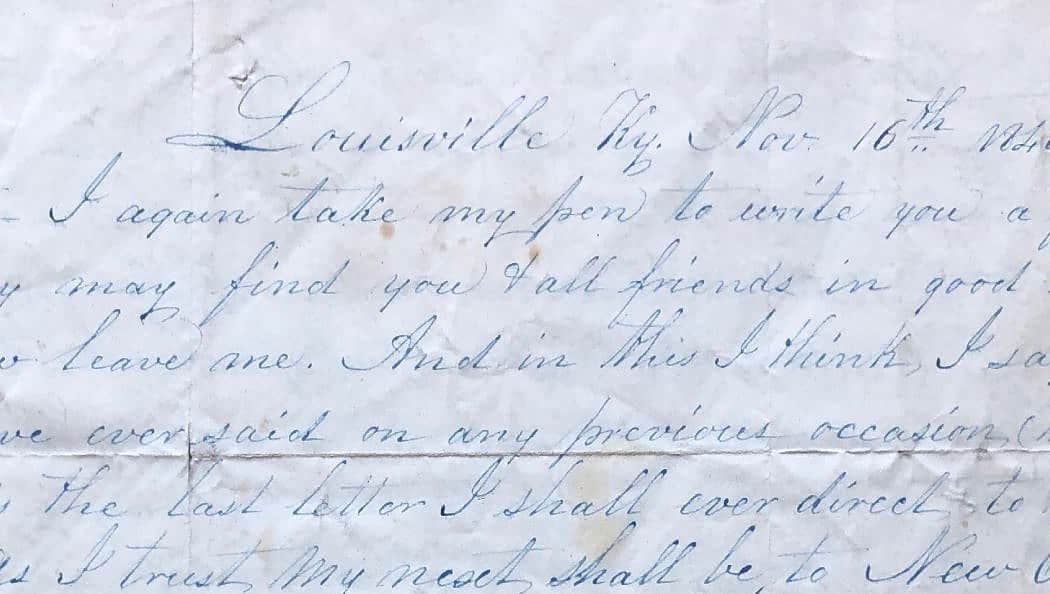 Can you help us solve a mystery?   This letter has not been seen for 183 years.  It is the 2nd in a series of approximately 20 letters.  The first Irish immigrant letter we have dates from 1836 and was digitized and published on this site 12 months ago.  The original letters still sit on a shelf in box in Ireland.  Using a non-flash iPhone I photographed the letters to preserve them for posterity.  I am making this 2nd digital copy available to you today, on the 4th of July, to celebrate the long shared history between America & Ireland; I hope you enjoy.
We are looking for clues & internet detectives.  Any assistance is greatly appreciated.  Given the handwriting, the language & tone, this is obviously a well educated immigrant.  What else can you derive from the content?  What happened to these Irish people after they landed in America?  Do they have descendants?  Feel free to take turns & transpose the content into the comments below to help us bring this 180 year old mystery full circle.
Yours, Charles Lord. M.Ed.
The letter begins "Louisville, KY.  Nov 16th 1840…. Dear Father, I again take my pen to write…"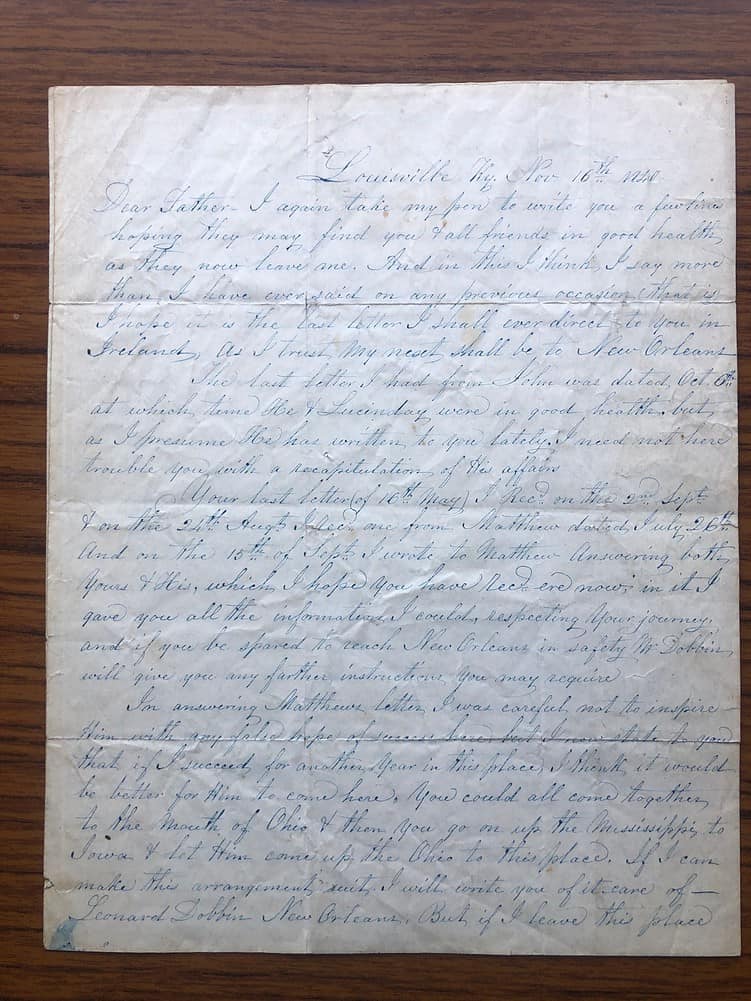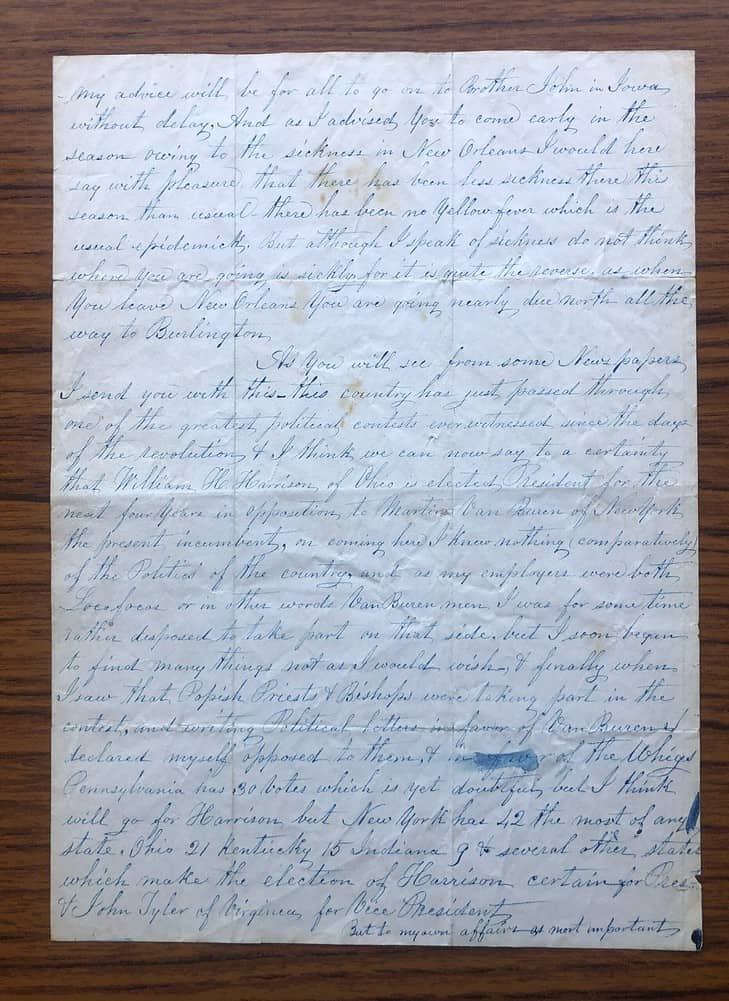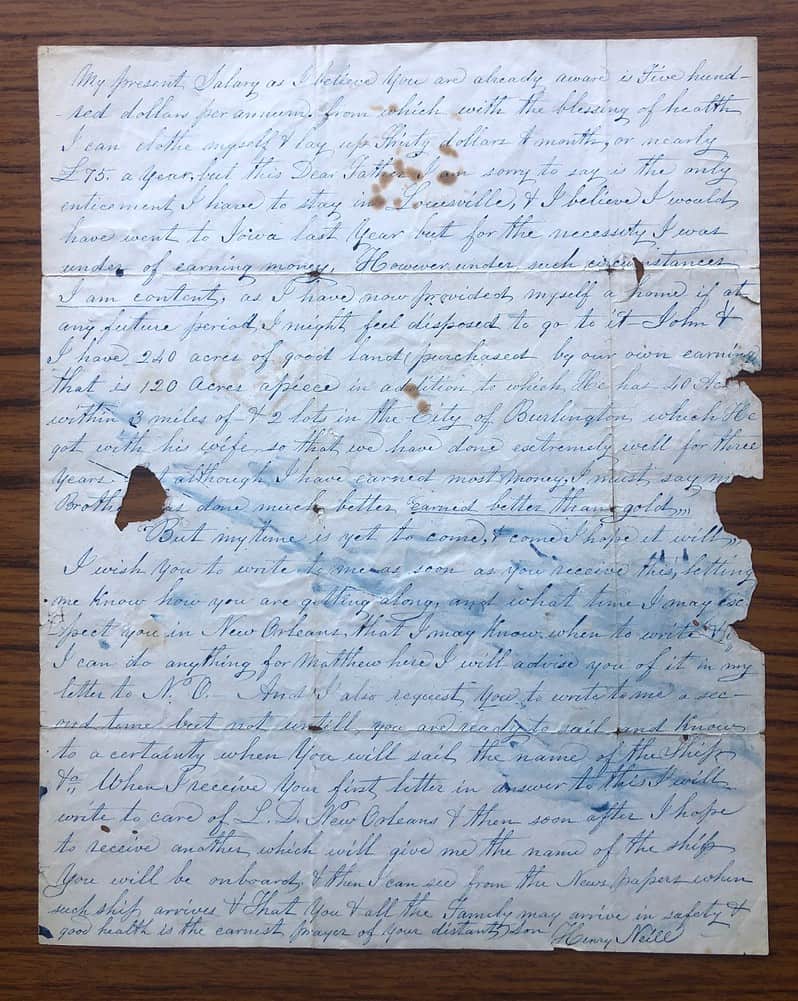 You can see from the stamps below, the letter was written Nov 16th 1840.  By Nov 23rd it was stamped in NY.  Did it travel by Pony Express?  The letter is also clearly stamped "Liverpool Ship Mail" so it probably sailed from New York to Liverpool England.  From England it would have made its way to Ireland.   Interestingly the letter is not addressed to Mr. Neill's father; it is addressed "Care Mr. Robert Shaw, Silversmith.  Banbridge, Co. Down. Ireland.  I can only assume Mr. Shaw knew to keep the mail for the Neill family who were living on a farm a few miles outside town.  Perhaps they were members of the same congregation & could exchange correspondence for the mail on a Sunday.  Perhaps there was no Post Office in Banbridge, Co. Down, in 1840.  There is sufficient information there for Ancestry.com to pull up some good background information.
It would be great to read your comments and insights in the comments below.